A Morning Consult survey published earlier this year and commissioned by the Environmental Defense Fund (EDF) found that 70% of voters, including 88% of Democrats and 54% of Republicans, believe it is important for the federal government to use policy measures such as tax incentives and regulations to accelerate the adoption of technologies that reduce greenhouse gas (GHG) emissions. Even more believe the government should invest in such technologies.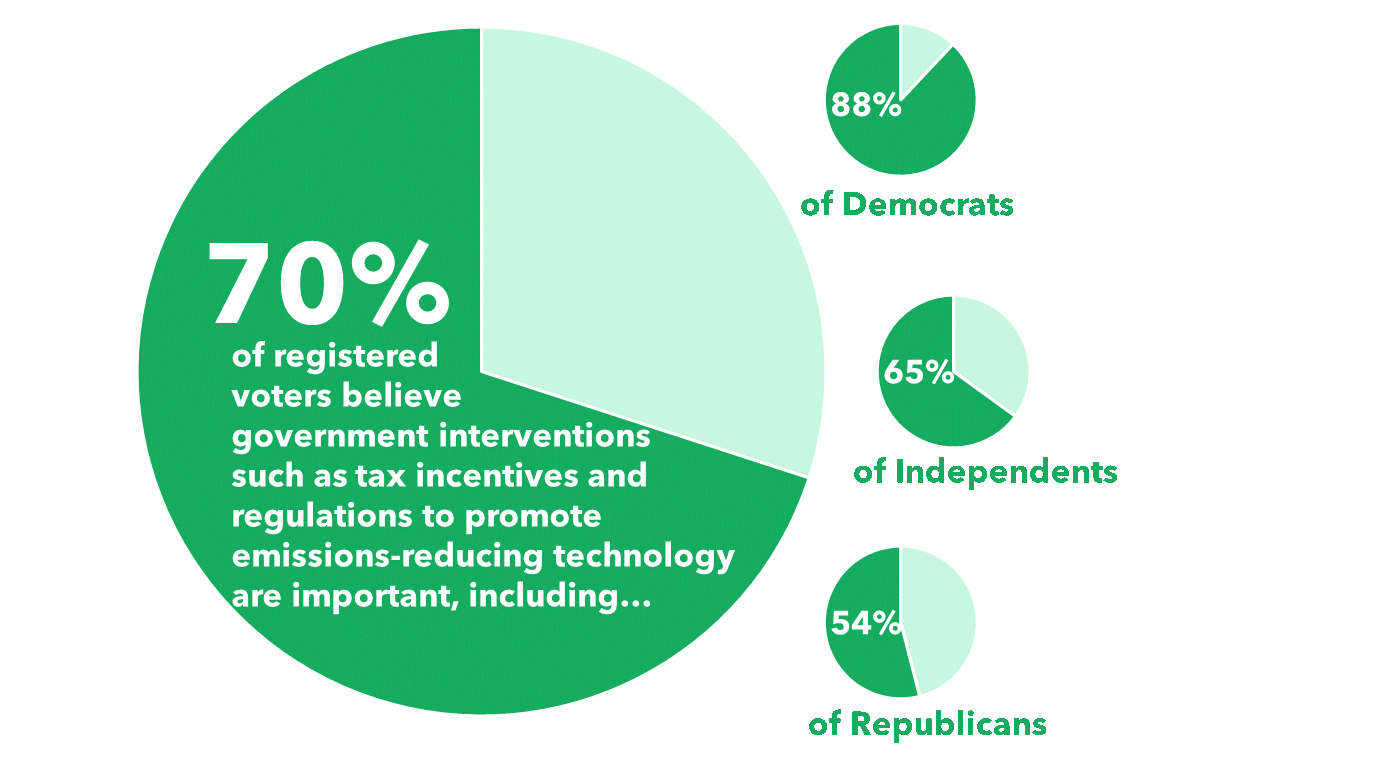 That a majority of both parties (not to mention 65% of independents) support government intervention for the sake of climate action stands in contrast to this week's climate-related headlines. On Monday, the Securities and Exchange Commission (SEC) released its highly anticipated proposal to mandate climate risk and emissions disclosures. The only vote in opposition came from the SEC's only Republican commissioner, Hester Peirce, who after voting no turned off her camera in symbolic protest, citing, tongue in cheek, her desire to reduce her own carbon footprint. Early commentary has followed the same partisan patterns. Allies of President Biden hailed the move as an important step forward, though some climate activists are disappointed that the rule does not go even further to mandate disclosures of Scope 3 emissions. Meanwhile, Republican party leaders have already expressed their disapproval, and the US Chamber of Commerce has stated its intent to fight what it calls "overly prescriptive" mandates to disclose information that is, in its view, "largely immaterial". It is a safe bet that the battle lines will remain clear through the comment period and beyond. Most observers expect a mix of lobbying and legal action intended to weaken or delay the rule—especially in view of the prospect that a future Republican administration might take a decidedly different tack.
But Morning Consult and EDF's findings should give pause to those who assume that momentum toward climate action will last only as long as Democratic governance. It is becoming clear to many stakeholders of all political stripes that the risks of inaction are too great to ignore. 90% of companies in the S&P 500 already publish sustainability and corporate social responsibility (CSR) reports, and announcements of new sustainability commitments and emissions reductions targets seem to come daily. These moves are responsive to investor and market demands, which in turn are driven by consumer preference and the objective truth of rising physical risk. More and more businesses, including our members here at The Climate Board, are planning for a competitive marketplace where climate-conscious strategies are absolutely required. Because the need for climate action will not subside with political change, companies setting emissions reductions targets and developing sustainability plans should be doing so with serious intent to deliver on those goals.
Sources:
https://www.reuters.com/legal/litigation/us-sec-set-unveil-landmark-climate-change-disclosure-rule-2022-03-21/
http://blogs.edf.org/climate411/2022/03/16/as-congress-makes-big-budget-decisions-new-polling-shows-bipartisan-support-for-climate-innovation-investment
https://fortune.com/2021/04/22/corporate-america-net-zero-pledges-bofa-reports-earth-day-sp500/